Special Offers
Spring Special – Save 10 to 15% On Insulated Garage Doors from Amarr & Haas
Upgrade your old garage doors to a high performing, stylish doors from Amarr or Haas and save. We're offering great savings on these quality doors as part of our Spring promotion.
Insulated Steel Garage Doors
Carriage House Style Garage Doors
Traditional Style Garage Doors
Contemporary Style Garage Doors
Your Choice of Window Options
Some exclusions apply. Contact us for details and your free estimate. Hurry because this offer expires on June 30, 2016.
Special Offer on Haas Door – Only $970.00 Installed!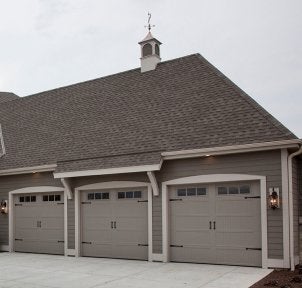 Some exclusions apply. Contact us for details. Offer expires May 31st, 2016.
LiftMaster Garage Door Opener – Special Offer $390
Model 8360
With battery back-up
Some exclusion may apply. Contact us for specific detials. Offer expires May 31st, 2016.

Save 10% on Your Next Service Call
Is your garage door making funny noises?
Do you cross your fingers each time you try to open or close your door?
Does everyone in your house and your whole neighborhood for that matter know when you open and close your door?
If you answered yes to any of these questions it is definitely time for a service call! Even if you don't have any major issues with your door regular maintenance and adjustments will insure you will get the maximum life from your door.
Contact us today to schedule your appointment and save 10% on your next service call. Be sure to mention this offer to get your discount.